Fityan wa-al-Fatayat: al-Darrajah al-Zarqa الدراجة الزرقاء
Oct 6, 2022
Hobbies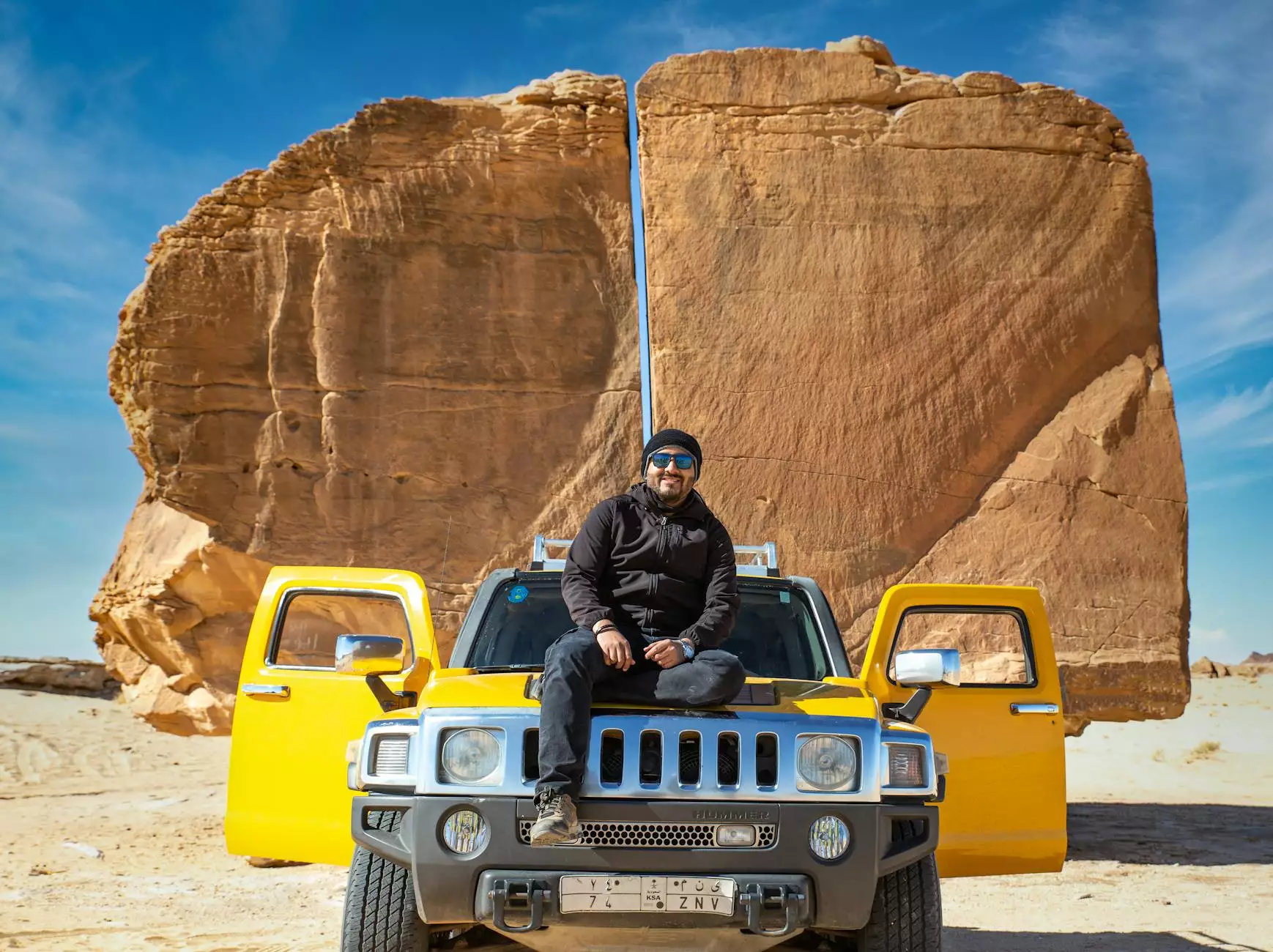 Welcome to the enchanting world of Fityan wa-al-Fatayat: al-Darrajah al-Zarqa الدراجة الزرقاء, a remarkable creation by Marjorie Cowley. As pioneers in the Arts & Entertainment - Books and Literature category, we are delighted to take you on a captivating journey through our thoughtfully crafted stories and imaginative adventures. Join us as we explore the mystical realms of the Blue Bicycle and unravel tales of courage, friendship, and discovery.
Unleashing the Power of Fityan wa-al-Fatayat
Inspired by the spirit of youthful aspirations and the wonders of exploration, Fityan wa-al-Fatayat: al-Darrajah al-Zarqa الدراجة الزرقاء offers a collection of exceptional stories that transport readers to extraordinary worlds. With the stroke of a pen, Marjorie Cowley weaves vibrant narratives that ignite the imagination, urging readers to dive headfirst into realms teeming with adventure and finely crafted characters.
Each tale within our collection is carefully crafted to evoke emotions, instill moral values, and stimulate intellectual growth. We believe in the power of storytelling and its ability to open doors to new perspectives, social awareness, and personal growth.
The Wonders of the Blue Bicycle
Central to the heart of Fityan wa-al-Fatayat: al-Darrajah al-Zarqa الدراجة الزرقاء lies the mystical Blue Bicycle. This iconic symbol within our stories represents freedom, exploration, and the opportunity to embark on thrilling journeys. From bustling city streets to remote wilderness, the Blue Bicycle carries our young heroes and heroines on unforgettable adventures.
Each twist and turn of the Blue Bicycle's wheels unravels tales of resilience, determination, and personal growth. Readers will find themselves captivated by the vivid descriptions as they join our characters on breathtaking escapades through various landscapes, encountering unexpected challenges and delightful surprises along the way.
The Magic of Marjorie Cowley's Writing
Marjorie Cowley's writing is more than mere words on a page; it's an invitation to immerse oneself in richly detailed narratives. Her ability to effortlessly transport readers to new worlds creates a profound connection between the story and its audience.
Through her masterful storytelling, Cowley brings characters to life, delving into their thoughts, emotions, and motivations. Her writing captures the essence of each moment, painting vivid pictures in the reader's mind. From the tantalizing scent of spices in a bustling marketplace to the resounding echoes of footsteps in ancient ruins, Cowley's attention to detail draws readers into a fully immersive experience.
Exploring Themes of Courage and Friendship
Courage and friendship are recurring themes throughout Fityan wa-al-Fatayat: al-Darrajah al-Zarqa الدراجة الزرقاء. As our young heroes and heroines navigate the challenges of their fantastical adventures, they discover the true meaning of bravery and the transformative power of friendship.
Readers will find themselves captivated by the depth of character development and the growth of relationships within our stories. Each encounter with danger or adversity serves as a catalyst for personal growth, teaching valuable life lessons that resonate within the hearts of readers of all ages.
Experience the World of Fityan wa-al-Fatayat: al-Darrajah al-Zarqa الدراجة الزرقاء
Don't miss the opportunity to embark on a remarkable journey through the pages of Fityan wa-al-Fatayat: al-Darrajah al-Zarqa الدراجة الزرقاء. Whether you are a lifelong lover of literature or seeking a new adventure, our stories offer a gateway to magical worlds and unforgettable experiences.
Discover the secrets hidden within the Blue Bicycle and allow your imagination to soar. Submerge yourself in the extraordinary, handcrafted stories that await you with Fityan wa-al-Fatayat: al-Darrajah al-Zarqa الدراجة الزرقاء.
Join Marjorie Cowley, a visionary in the realm of storytelling, and experience the magic that has delighted readers around the world. Prepare to be captivated, inspired, and transported to worlds beyond your wildest dreams.